Peel Park, Kirkintilloch
The restoration of this essentially Victorian Park was carried out with funding from the Heritage Lottery Fund. Due to the presence of the Antonine Wall, the area has now been designated as a World Heritage Site, but prior to that was a Scheduled Ancient Monument as it is also the site of a medieval motte on which stood Kirkintilloch Castle.
As part of the project I restored the Victorian Bandstand and Fountain and reinstated the perimeter railings, along with designing interpretive panels relating to the history of the site.  Restoring the metalwork involved researching the original Lion Foundry patterns and re-interpreting them to scale.  The ironwork was all made using the traditional green sand moulding process in a foundry in Bo'ness.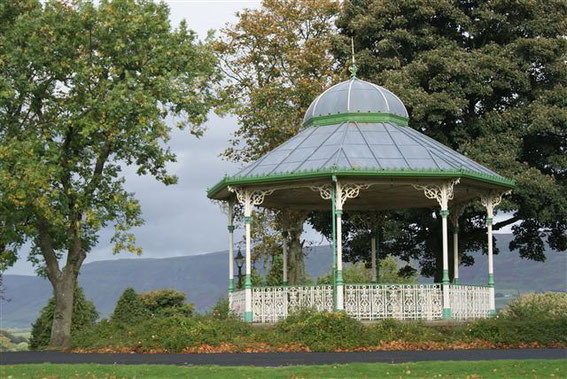 Victorian Bandstand Restoration